Sweet & Savory Pumpkin Recipes to Try This Fall
It's half way through October and we've got pumpkin on the brain! If you're anything like us, we crave this savory flavor during the cooler months and are always looking for new ways to incorporate it into our meals. While we traditionally think of pumpkin recipes being sweet, a few of these cooks are proving that it can be equally as tasty in savory dishes!
How do you like your pumpkin — sweet or savory?!
10. Iced Pumpkin Coffee Cake
via Sally's Baking Addiction


This pumpkin coffee cake not only tastes delicious, but is stunning! The bright orange color would be the centerpiece of any brunch!
Get the Recipe →
9. Classic Pumpkin Soup
via Recipe Tin Eats


The perfect way to warm up on a chilly day!
Get the Recipe →
8. Pumpkin Pie Pop Tarts
via Cooking Classy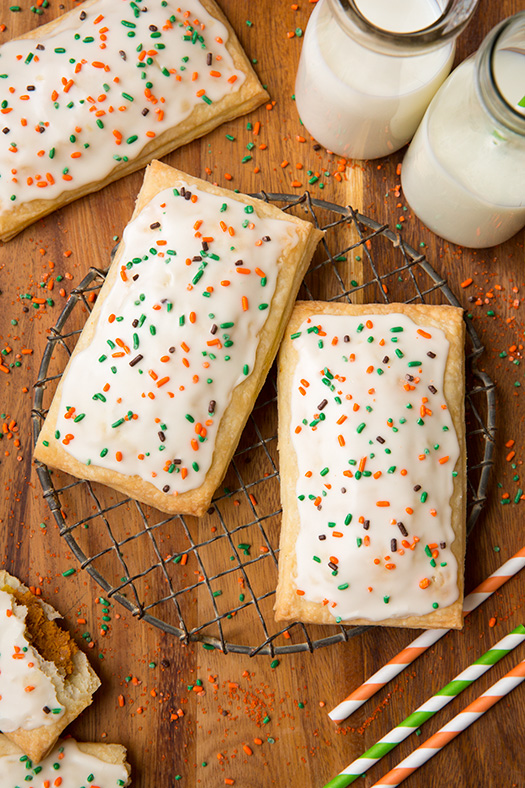 These pumpkin pie pop tarts are a fun, seasonal twist on the original quick breakfast.
Get the Recipe →
7. Pumpkin Mac n' Cheese with Bacon
via Inspired by Charm


We can't wait to try this! Pumpkin, bacon and cheese? Yes please!
Get the Recipe →
6. Pumpkin Cinnamon Rolls
via Averie Cooks


These cinnamon rolls have just the right amount of pumpkin flavor and are light and fluffy.
Get the Recipe →
5. Pumpkin Pancakes
via Julia's Album


Pumpkin pancakes seasoned with cinnamon and nutmeg will make for the perfect pre-Thanksgiving breakfast.
Get the Recipe →
4. Pumpkin Hummus
via Food Faith Fitness


This pumpkin hummus is definitely one of the most unique ways we've seen pumpkin being used. The cinnamon sugar chips add a nice sweet balance.
Get the Recipe →
3. Baked Pumpkin Donuts with Brown-Butter Maple Glaze
via The Cafe Sucre Farine


The tasty pumpkin donuts are better for you than the real thing since they're baked. The maple glaze adds a whole different flavor, and aren't they beautiful?!
Get the Recipe →
2. Roasted Pumpkin Risotto
via The Cozy Apron


Another yummy, savory pumpkin dish! The addition of sage to this gives it a great earthy flavor that's perfect for fall. If you don't have pumpkin, just use butternut squash instead!
Get the Recipe →
1. Pumpkin, Cheesecake Snickerdoodles
via The Recipe Critic


These delicious and indulgent cookies will leave your house smelling delicious and your tastebuds happy. Be warned, they won't last long!
Get the Recipe →