Bari Ackerman of Bari J Designs
When we saw Bari's designs on Instagram through our hashtag #WandeleurSpark, we immediately fell in love. Her works is a color-lover's dream, which is fitting because she notes on her site that, "To me, color = joy." Come along as we learn all about this self-learned artist who's coined term "The Curated Maximalist" has got us thinking we all could use a whole lot more color in our lives.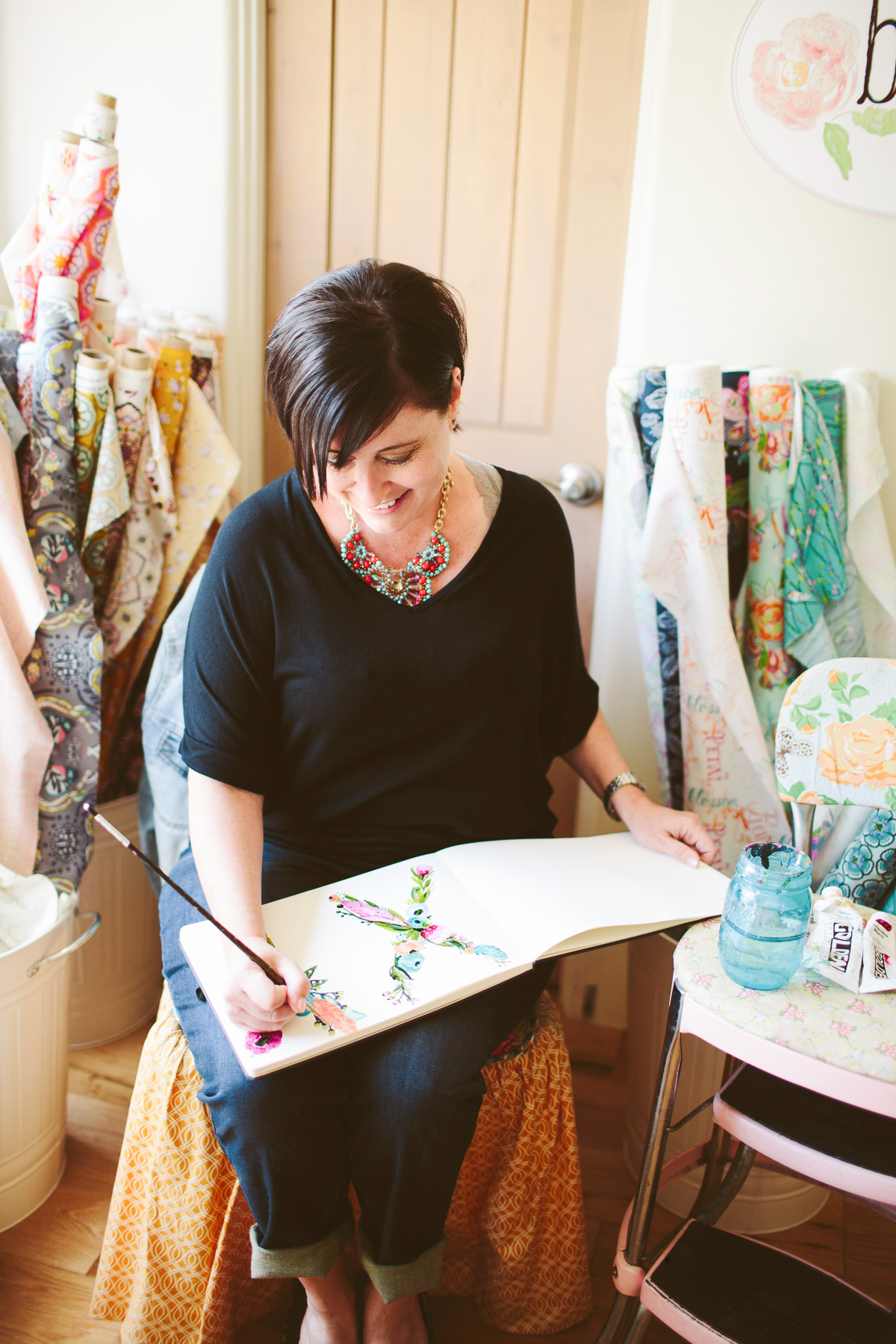 Who or what inspires you?
I live in Arizona, and I'm inspired daily by the world around me. I like to travel, but don't get to do enough of it. I take little day trips here and there to gather inspiration. I think it's important to get out of your cocoon and fly around a bit. 
You use lots of color within your work and have established a "Curated Maximalist" style. Can you explain what this means and the inspiration/thinking behind it?
I think that Maximalism conjures a design metaphor of all the crayons in the crayon box being used at once. I believe that Maximalism is thoughtfully mixing pattern and color in layers. I like to do this on top of a neutral base so that I can mix and match freely. Thus: I "curate" my maximalism.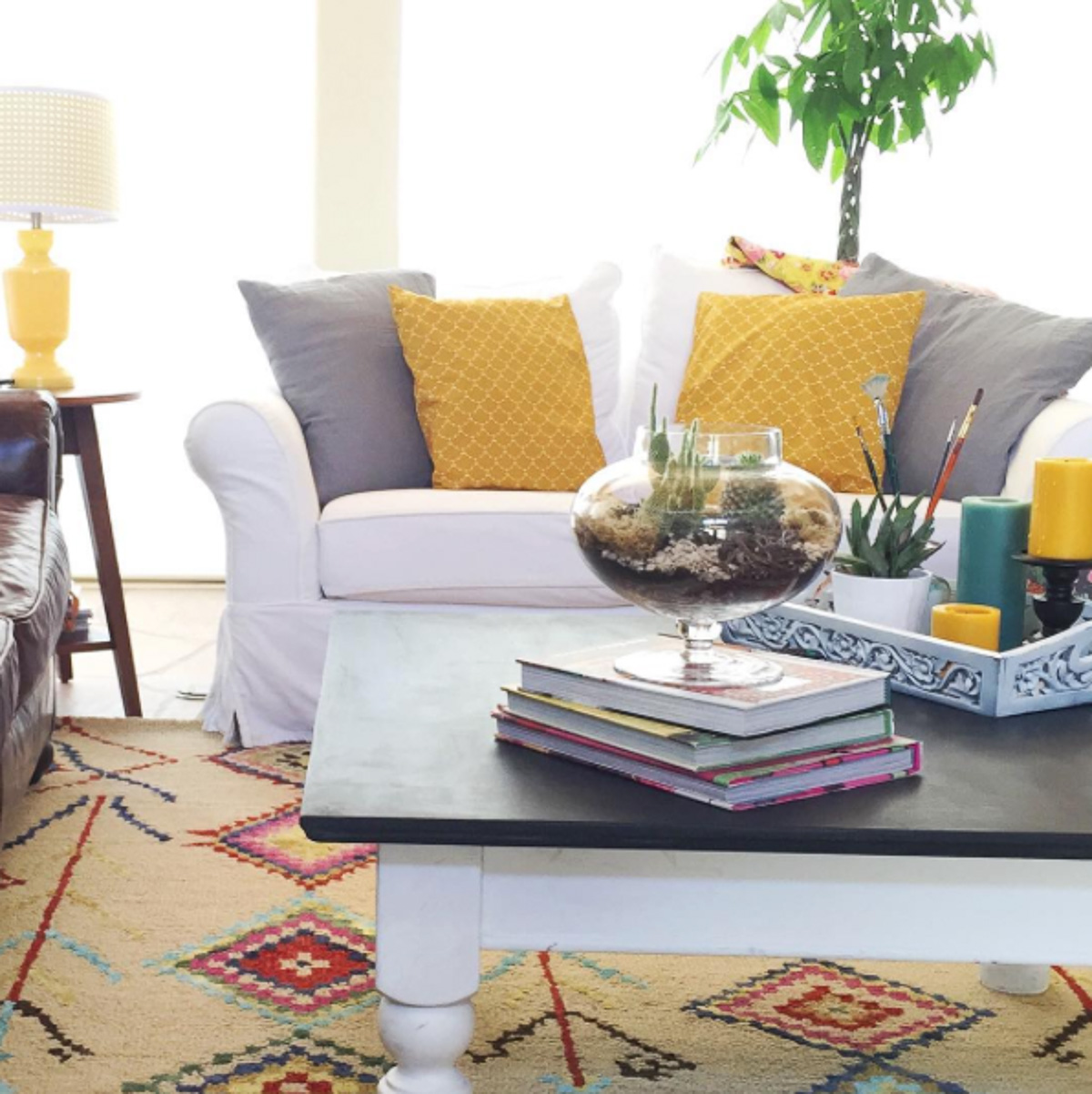 How does someone apply their own "Curated Maximalist" style to their life? What are your top tricks for aesthetically pleasing maximalist style?
I'd definitely refer to this post for images of what I think Curated Maximalism looks like. Here are a few of my favorite tips.
If you start with neutral walls and furniture, you can easily layer pattern and color on top of it.
If you want to do an wall with huge impact such as a stencil, mural or wallpaper, try using smaller scale prints in the room to go with it. Or more neutral décor elsewhere in the room.
Leopard print is a great print to mix in almost anywhere. It can be used as a neutral.
Lots of "painted" prints look great with more digital/geometric/stamped looking prints. You'll notice in my fabric lines that I tend to have a balance of painted and digital and tighter prints with prints with lots of space in them.
Try mixing large and small scale prints. Large florals with small stripes and geometrics look great.
Use one color as the thread that ties a room together.
Plants fill out spaces and add life and color. I have tons of them.
What color combinations do you feel are most appealing?
I'm not adverse to most colors. But I love magenta with mustard. You can find that in a lot of my work.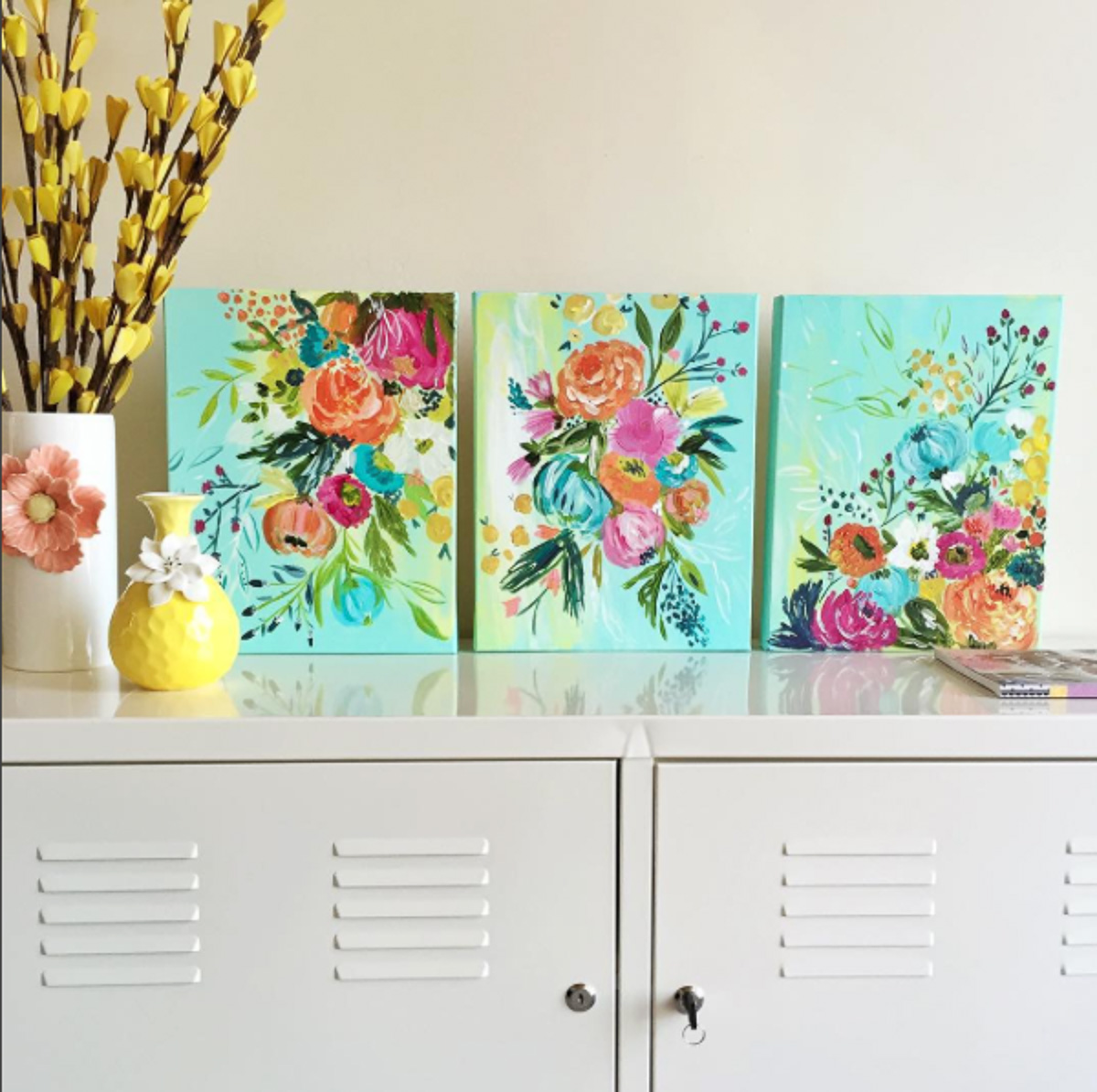 How did you learn your skill set? What was the evolution of you becoming an artist?
I practiced. A lot.
I did not go to school for art. I did a little graphic design work in advertising in the late 90s before I had kids. I taught myself the software. I had been designing handbags and selling them to boutiques, on my website and on ebags.com when I decided I needed my own prints to work with. I ended up spending a lot of time trying to figure out how to design fabric. I used photoshop and a Wacom Bamboo graphics tablet to design a line. I then went to Quilt Market and met with companies and ended up licensing the fabric. I never went back to selling/making handbags. About two and a half years ago, I decided that I needed to paint on canvas. I picked up the brush and realized that likely I was "painting" all along… just into Photoshop. It was the most natural thing for me. I love painting so much. I'd do it all day every day if I could.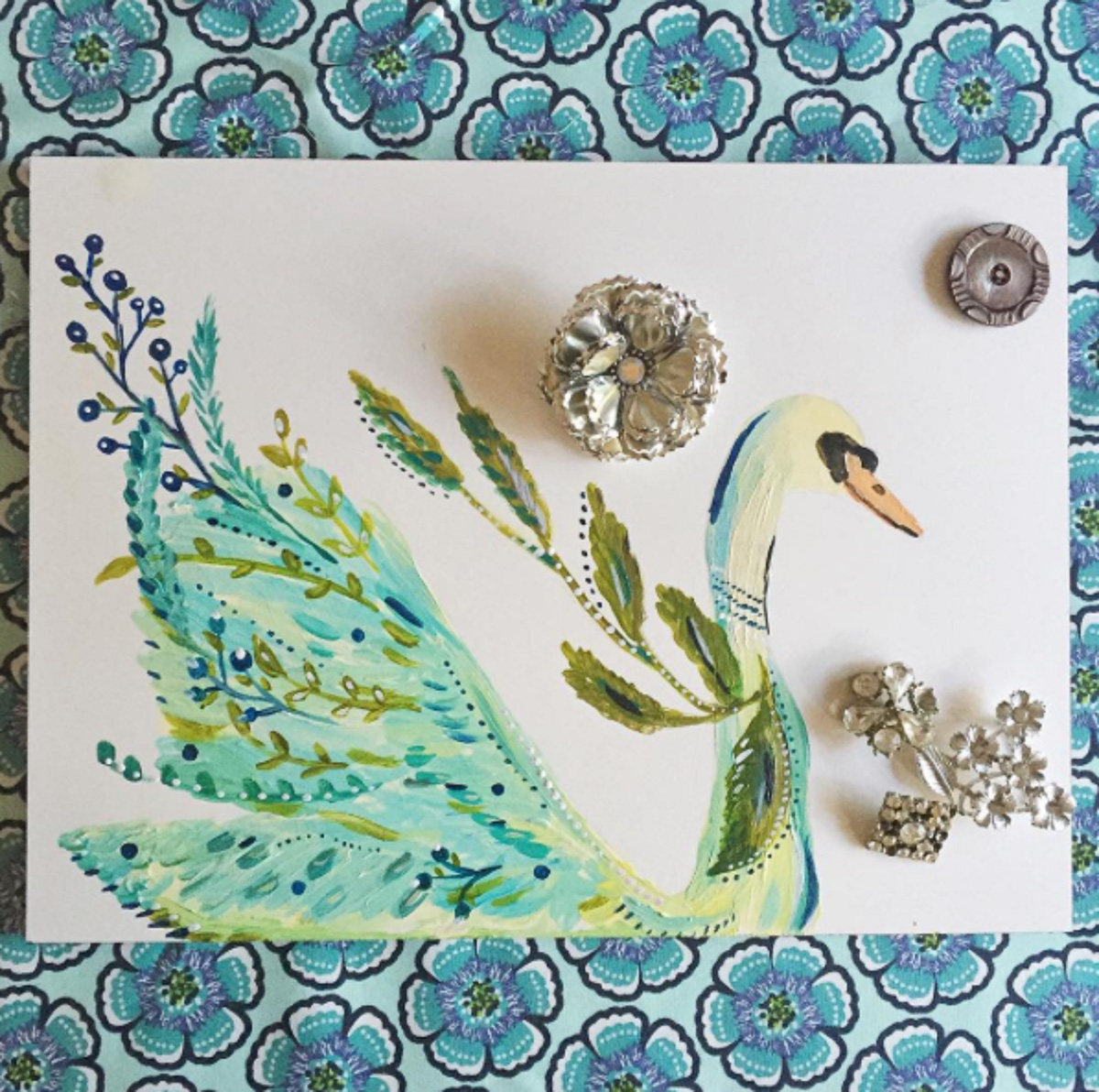 What are your top 5 tips for creating fantastic artwork that people gravitate toward?
People will always gravitate toward you when you are being most yourself.
Don't be afraid to try new things.
Practice Practice Practice
Get out in the world and see things
Find time for a personal project
What subjects do you like painting most? Why?
I'm a florally kind of girl, but I'm so drawn to painting animals. Their sweet spirits give me a lot of joy. I tend to create whole personalities around them.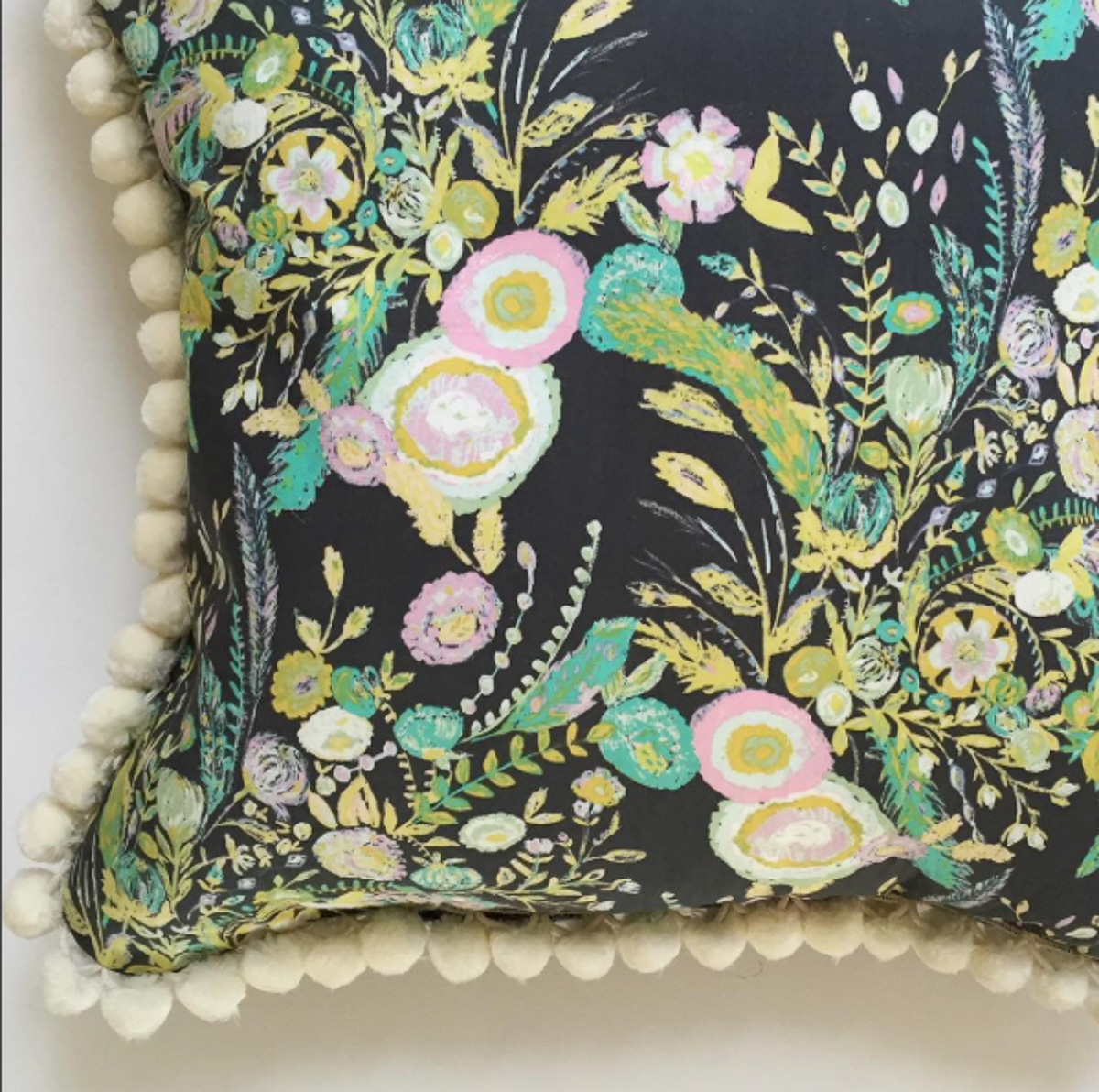 Do you have any tips for growing a following and/or growing your business from the ground up?
Do good work (which means practice and practice and practice) and show it. Then reach out to your community online wherever that may be and talk to them. Reach out to businesses that parallel yours but may do something different than what you do, create authentic relationships and then partner with them. Help each other and you'll grow.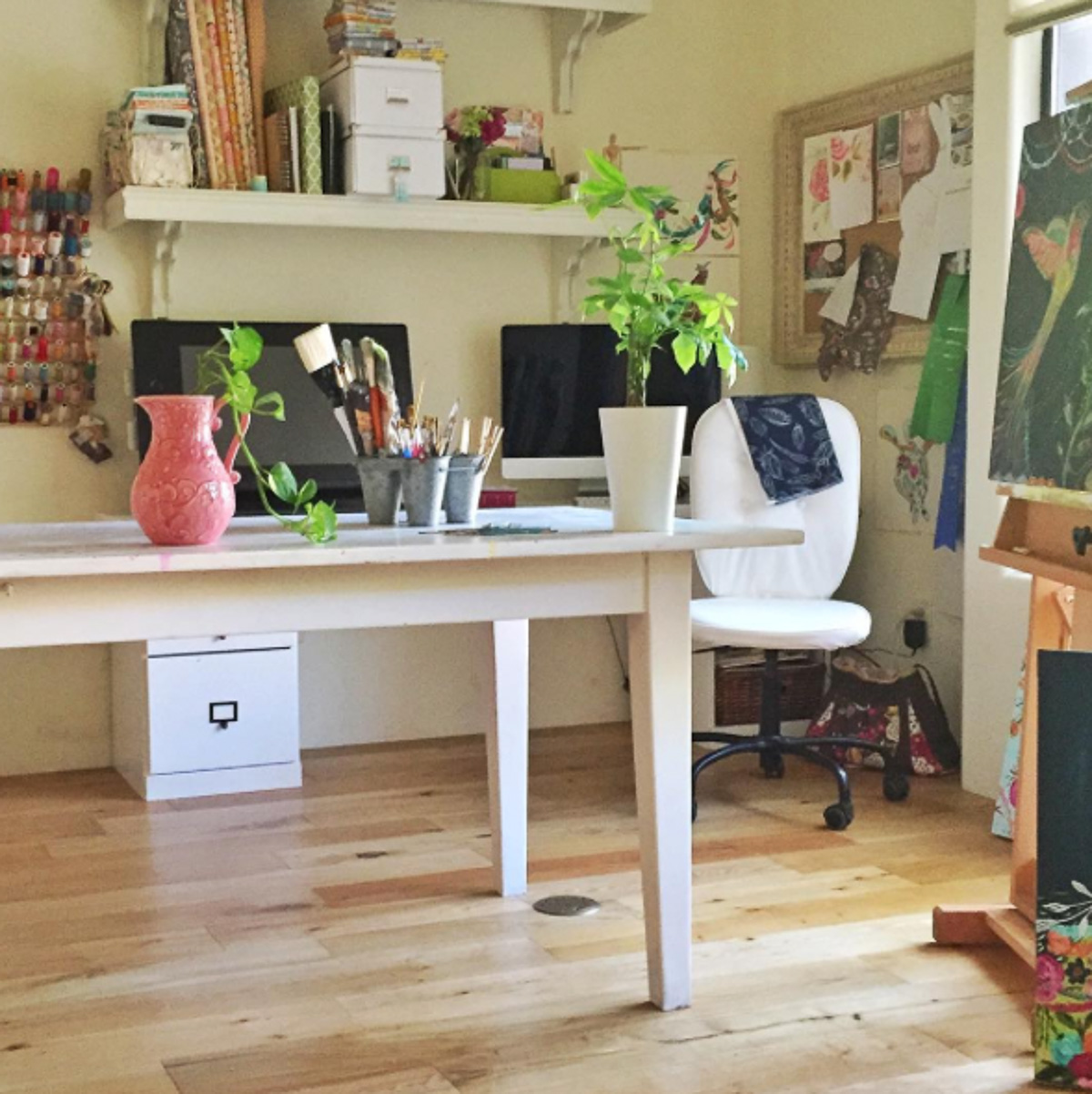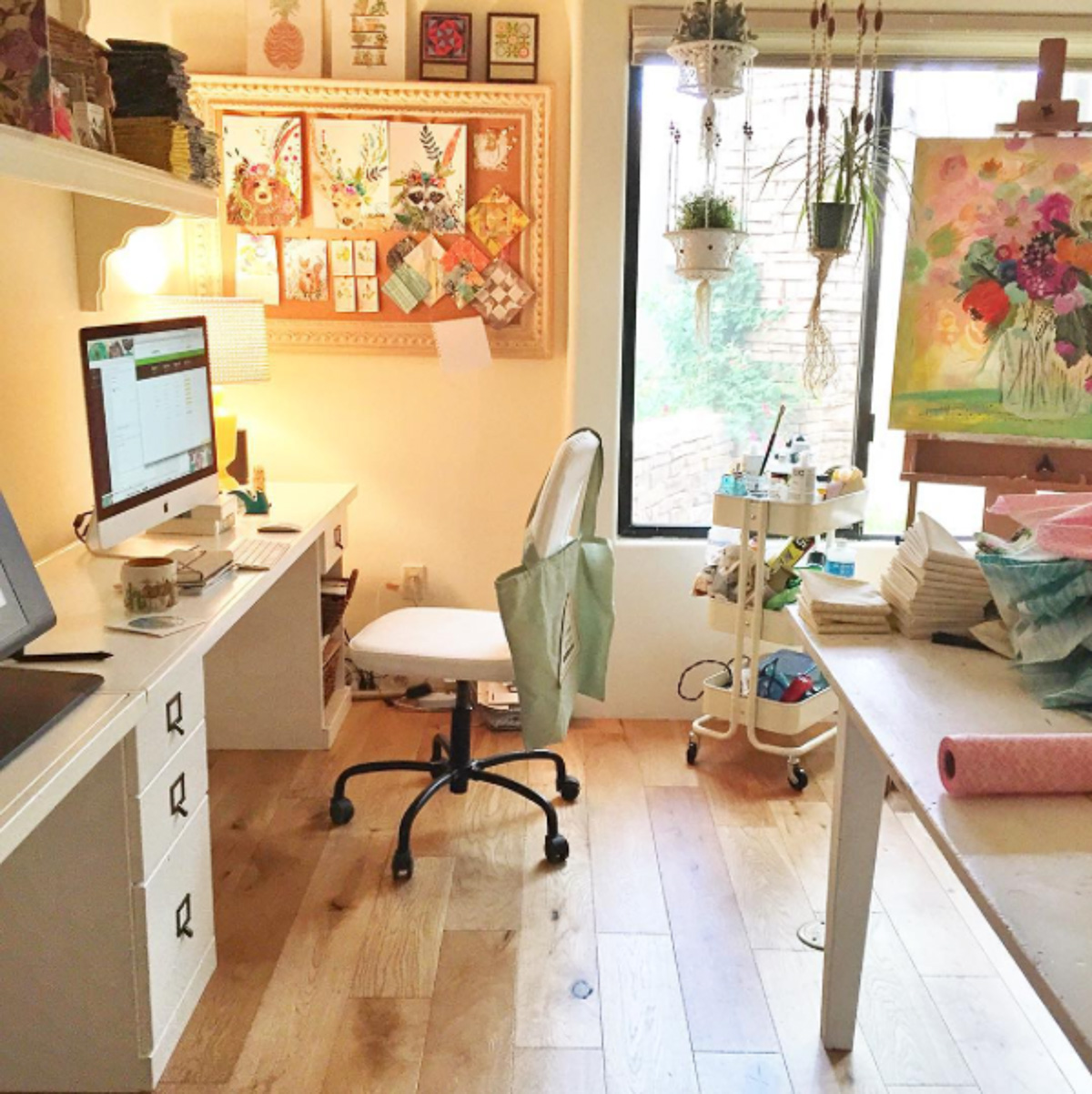 How do you use your creativity in entrepreneurship?
I think that as creative entrepreneurs we just think differently than "regular" entrepreneurs to begin with. I try to use that to my advantage and think outside the box in all situations. That means that to get things done I try to go outside of tradition and think about whether or not a standard practice is the best way for me to do something.
What does being creative mean to you?
Being creative means having the freedom to play. For me, creativity is all about losing yourself in the act of creating without shame, self doubt or judgment.
Bari Ackerman Links To Follow: Website | Blog | Instagram | Facebook | Tumblr | Pinterest | YouTube