Awesome Hacks for Mason Jars
Ah, the mason jar. A magical item that is as practical as it is stylish. While being all the craze in DIY décor over the past few years, the usual suspects of using the jars for jam preservation, cups or vases doesn't even scratch the surface of all the uses they provide.
To help plot your next mason jar use case, we've rounded up some non-traditional ways to use these versatile little numbers. Ready to get your jar on?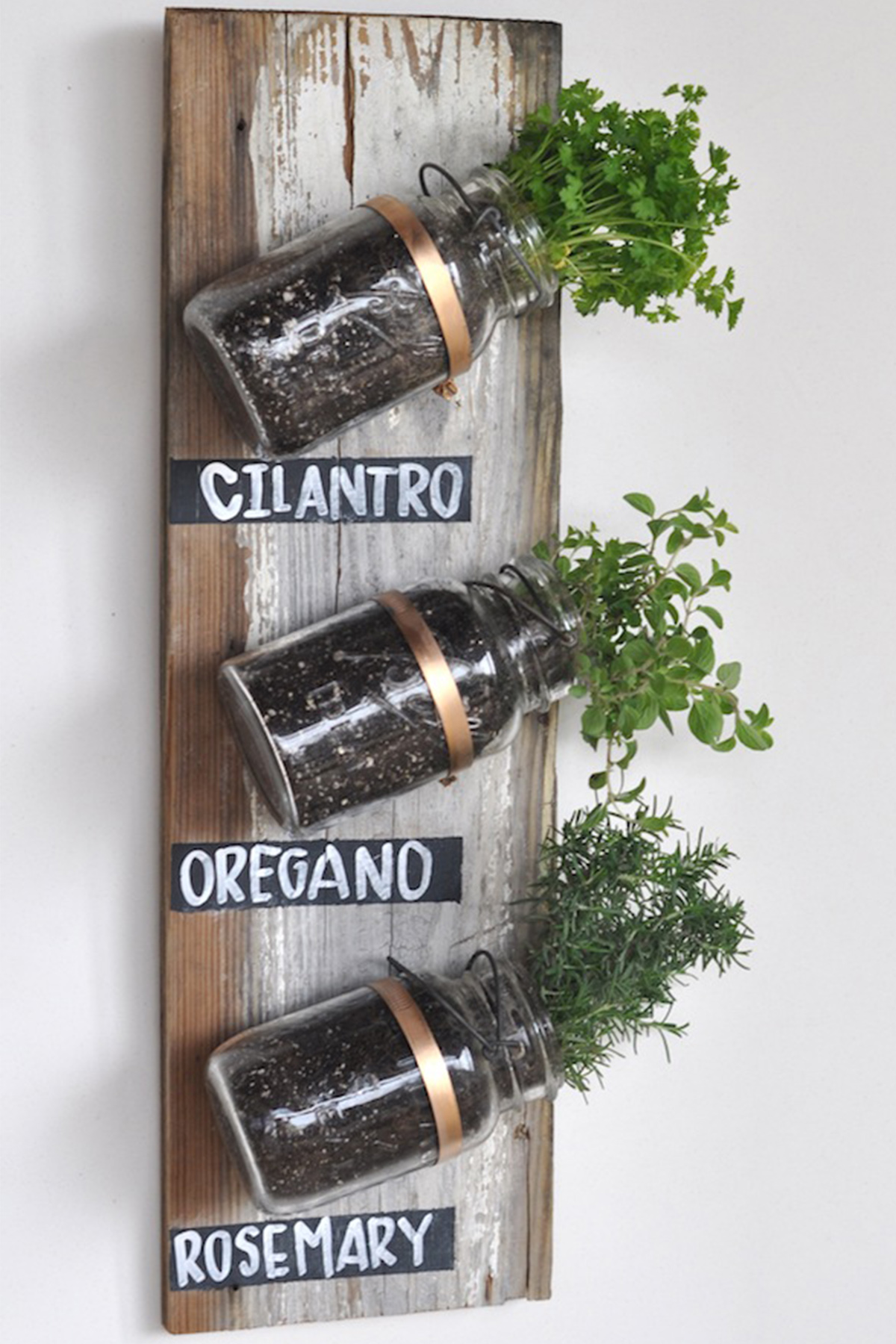 Herb Garden
All those in favor of adding as much green as possible to your home, say "I!" Great, now that we're on the same page, let's divert our attention to the most adorable way to create an own indoor herb garden. This idea is perfect for the kitchen and is a practical way to grow your own greens year-round. [Image & DIY via Camille Styles]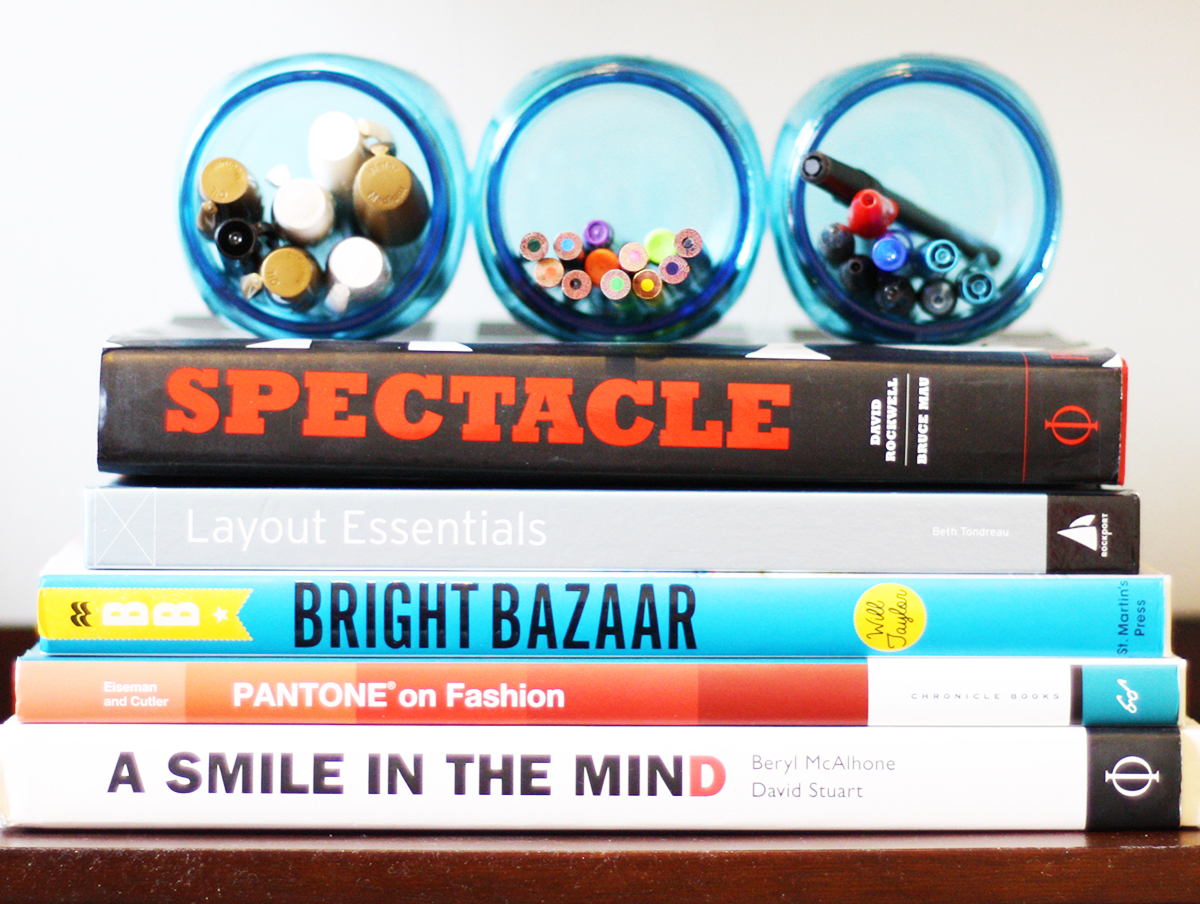 Desk Organizer
Stand them up, or lay them down. Either way, mason jars are the perfect (and stylish) way to organize items on your desk or in your office.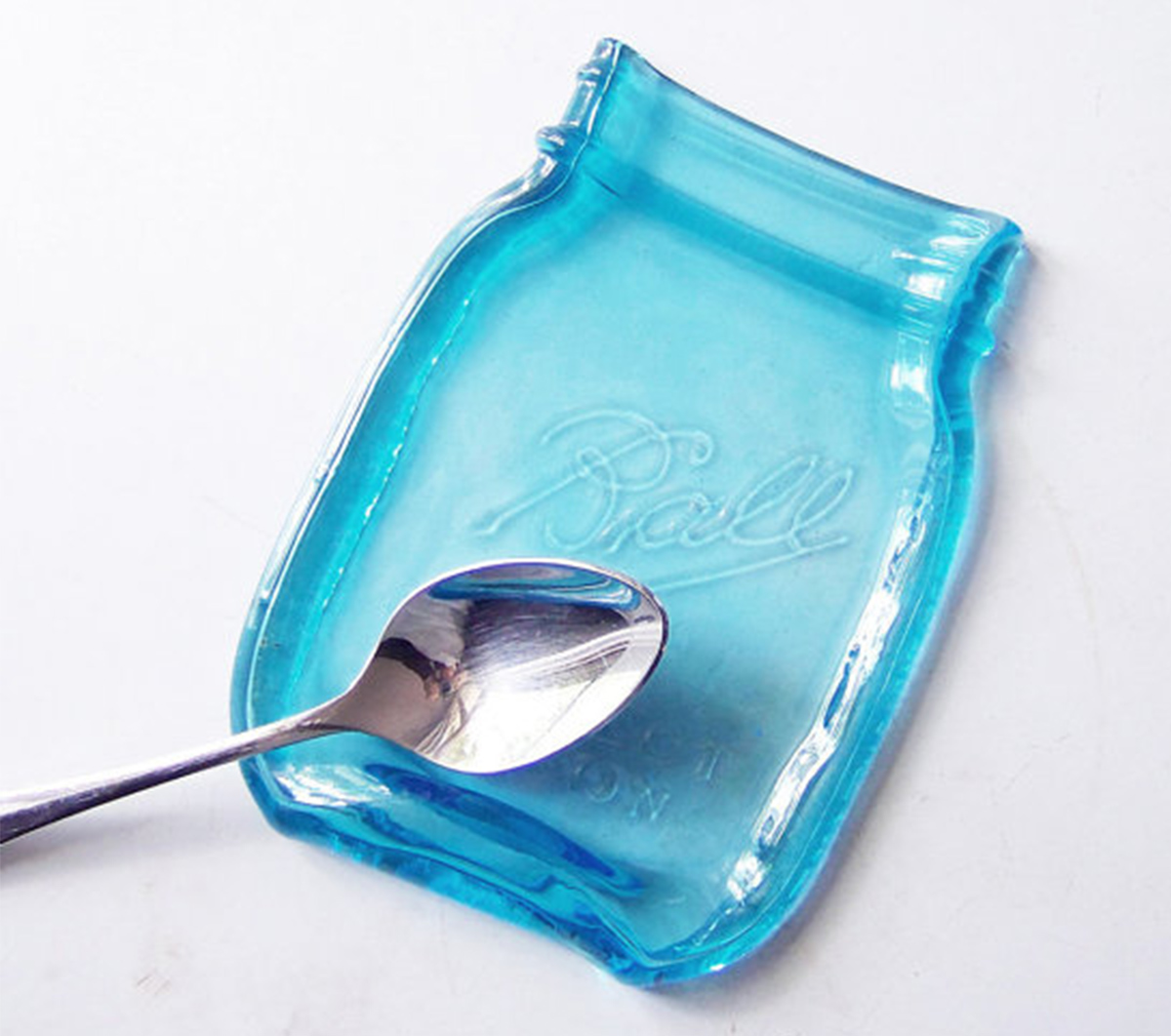 Spoon Rest
This simple yet oh-so-fabulous idea makes for the perfect kitchen addition. It can also be used as a soap dish or ring holder – so grab a few! [Image via Midwest Finds on Etsy]

Henna-Inspired Light
These jars are absolutely stunning and make the most interesting décor items on their own or in bulk. For those of us who aren't the best with painting, don't worry, the above jar (and others!) are available through Etsy. Looking to try the project on your own? Just grab some puffy paint and get at it. [Image via LITdecor]

Cocktail Shaker
Shaking things up a bit is always a good thing, especially in the case of mason jars. It's the easiest DIY project around – simply puncture holes in the top – and also would look perfectly whimsical on your bar cart. [Image & DIY via Frock Files]

Lunch Box
This is one of those "Ah-ha!" hacks where you can't believe you didn't think of it before. From salads to burrito bowls, using a mason jar as your lunch pail is quick, efficient, and doesn't squish food like bags sometimes do. Best of all, it makes the easiest travel companion from home to work. [Image via Strictly Delicious]
Ribbon or Twine Dispenser
We've all been there: That moment when you're trying to quickly wrap a present but instead have to spend 20 minutes untangling ribbon or twine that has somehow become a ball of doom. How to avoid this in the future? Yup, you guessed it: mason jars. Just puncture a hold in the top, place the ribbon or twine inside, and use the jars as storage for all your wrapping & crafting necessities going forward.
Essential Oil Candle Holder
As a candle holder that looks as refreshing as it smells, this DIY is ideal for anytime you want to bring a touch of zest into your décor. To create it is simple – along with cut lemons, limes and herbs, you just need water and 10 drops of an essential oil of your choice. [Image & DIY via Adventures in Making]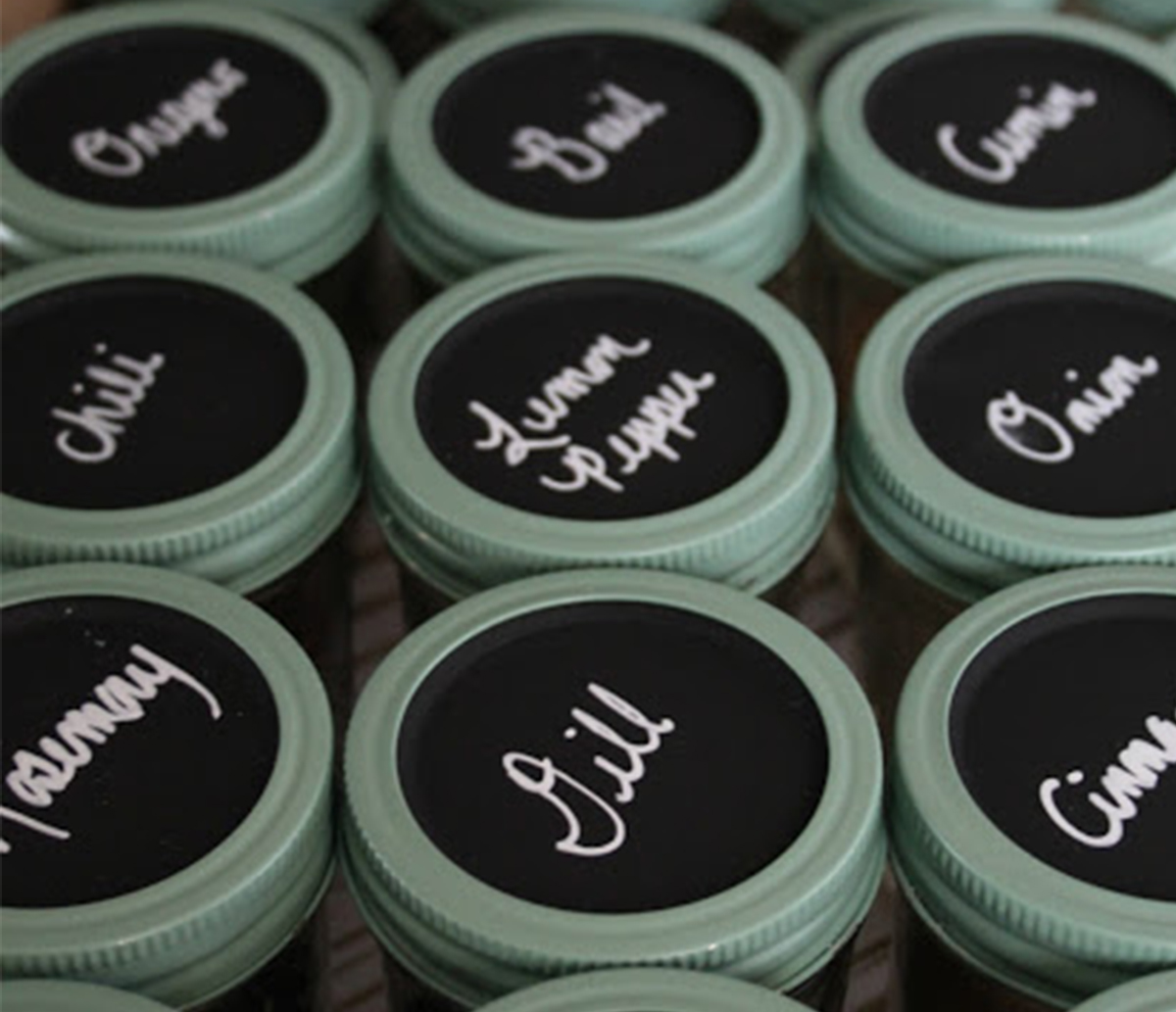 Spice Organizer
For those of you who like things to not only be in order, but to look congruent, this is the perfect jar hack for you. Grab smaller jars and use them as spice organizers for the perfect, in-drawer solution for organization. Just write the name of the spice on the top or sides and you're set! [Image via Dwellings by Dior]
While the above round up tops our list of favorite uses, we know there are countless creative ideas out there for mason jars. What other hacks do you love? Comment below to share!