Allison Nicole Hoeltzel of Officina del Poggio
We're so excited to introduce an entrepreneur who truly embraces the Wanderer sprit, Allison Nichole Hoeltzel of Officina del Poggio! As a luxury leather bags designer, Allison has built a collection of bags inspired by traditional satchels, equestrian gear and her husband's vintage motorcycle bags while exploring her new home country of Italy (the dream, right?). Get to know this inspiring designer, and how she got her start in the fashion world!
Who or what inspires you?
People on street, hardware stores, furniture, vintage bags, especially military and motorcycle bags.
How did you first get inspired to create/design beautiful handbags?
I have been working in handbag development for many years here in Italy. Spending so much time in the factories, I would see how bags were made, but at times was disappointed to see that the leathers were split down and reinforced with synthetic backings. I wanted to create bags where the leather is left in its natural state so that it ages well and years from now you can pull out of your closet and still appreciate it.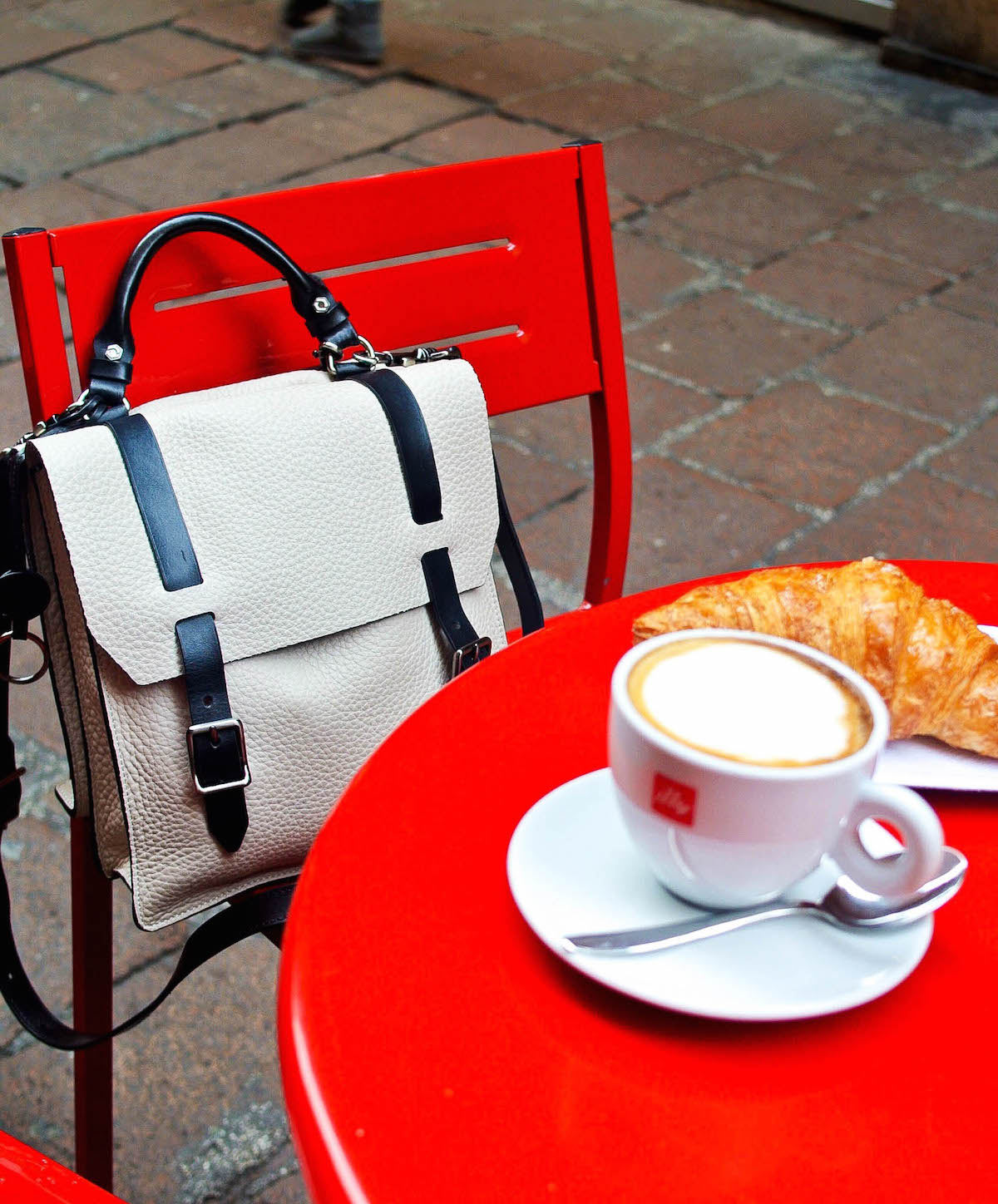 Was fashion always something you loved? How (and when) did you break into the fashion world?
My parents always encouraged studying the arts and being creative, so I took painting lessons as a child. My grandmother was also an amazing seamstress as a hobby, so on the weekends she would take me to the fabric store and I could pick out patterns and materials and she would make anything I wanted. I was completely spoiled by that!
Even now I buy fabric and take it to my seamstress to create one-of-a-kind pieces, and I save sample skins of leather and make hats or even items for the home. Yet I never studied fashion, as I studied music and business and started out my career in Arts Administration. Then my big break came when I was living in Italy after grad school and I was working in marketing. It seemed natural to try to find a job in fashion, yet I had no experience in the fashion sector. Finally I met a designer who was looking for an assistant, and she trusted my taste even without any experience, so she hired me.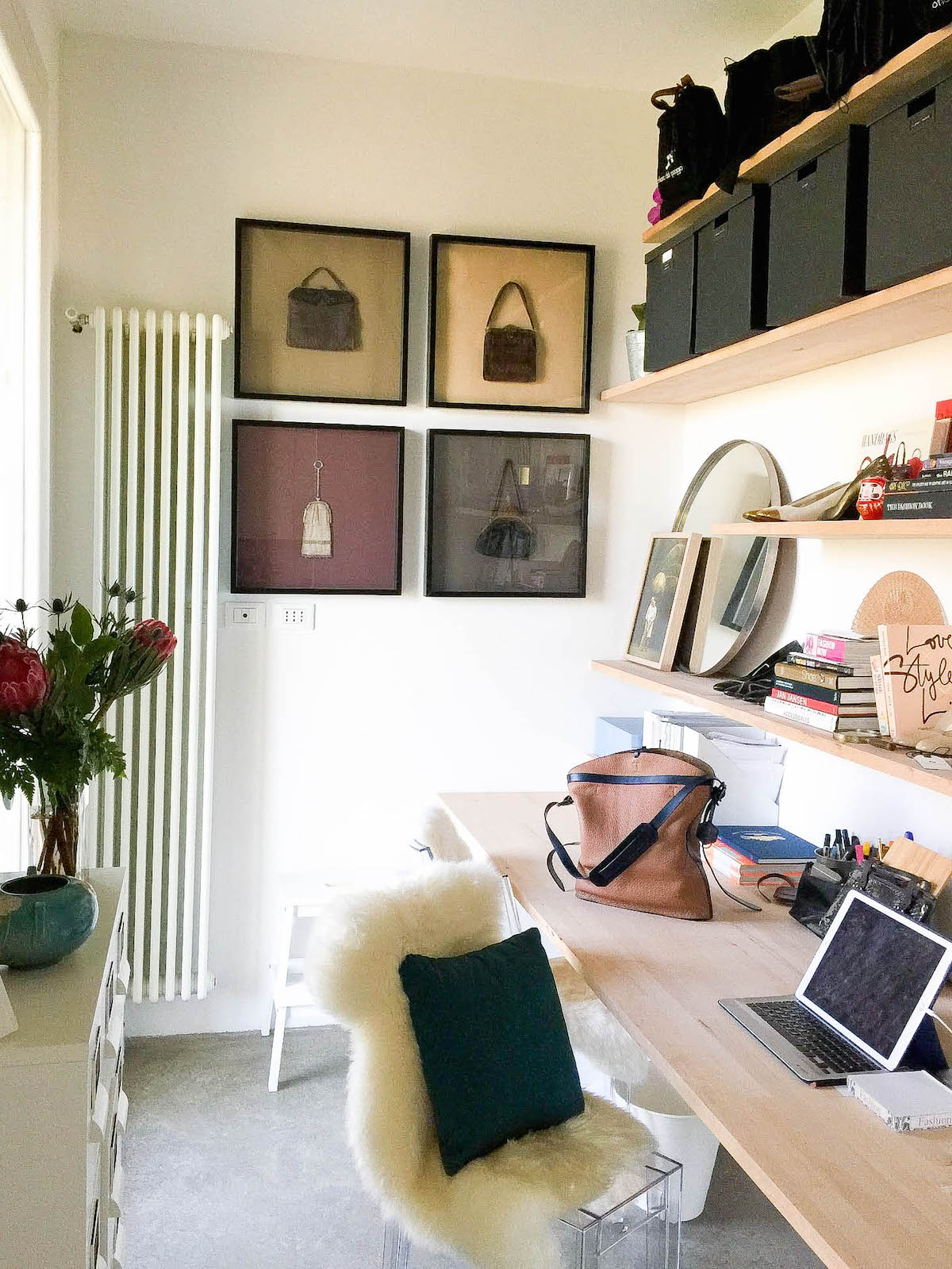 We love your handbags and that they're both functional and incredibly beautiful. What are some of the key things that have inspired your designs?
I wanted to make bags that really showcase the craftsmanship and materials. I also love how the businessmen in Italy are impeccably dressed, but then often carry extremely "worn" but exquisitely-made briefcases, looking almost like something that was passed down to them from their father (which often is the case). The contrast of the sharp suit and well-loved bag creates a perfect look and is much more interesting than everything looking brand new.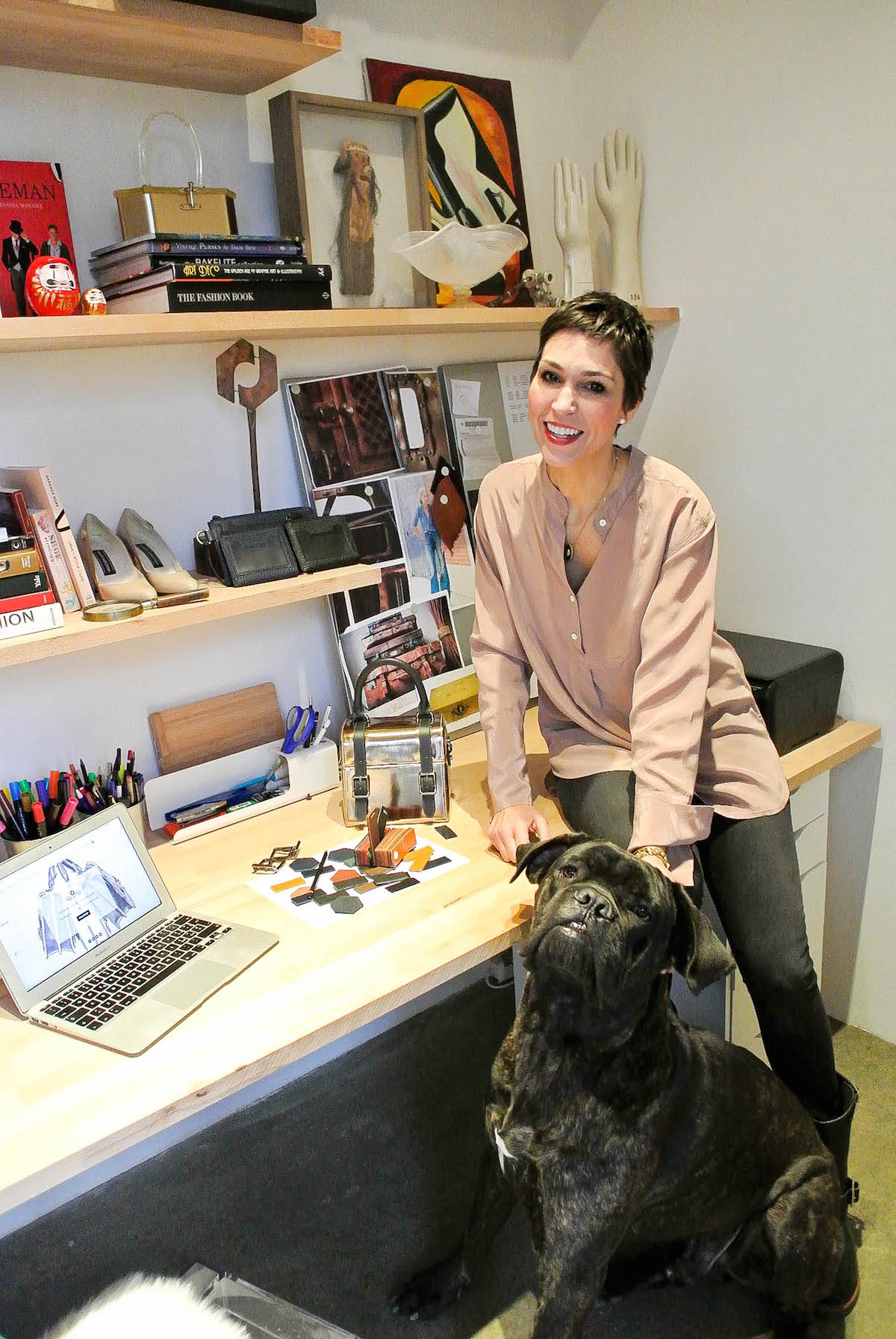 What's been the most rewarding part of starting and growing your own business? What's been the most difficult?
The most rewarding is seeing people wearing my bags! The most difficult is balancing my time and my many roles. I always want to do more, which means working nights and weekends, but I have to remind myself that downtime is important, too.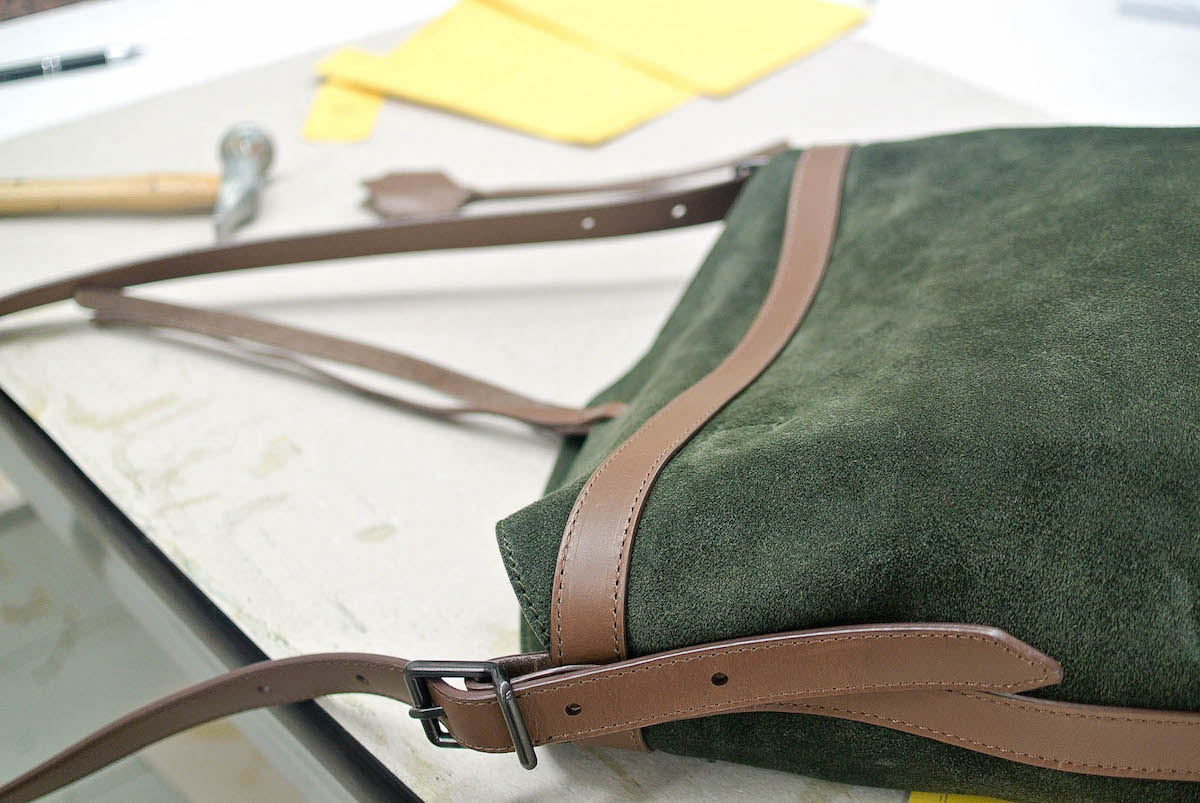 How has travel inspired your work over the years?
I love exploring new places, for the nature, food, and especially street style. I used to travel a lot for work when I did consulting for other brands. I think the biggest thing that has inspired my bag line from these travels is that I want my bags to be versatile. I like to travel light, so I take one bag that is easy to use in all occasions. My everyday style is pretty casual, but I do love to dress up. My bags are kind of like the equivalent of a great pair of black motorcycle boots… you can wear them even dressing up, and they add a sort of ruggedness to any outfit.
We saw that you moved from your hometown of San Antonio to Italy! How has the move changed your life and business?
I moved to Italy 15 years ago for an internship after grad school, and then ended up staying, and finally found my big break to work in fashion. I had such an advantage being an American working and living here in Italy, as I was consulting for brands that were producing in Italy and they needed someone who was here and could visit the tanneries and factories. This is definitely home now, as I don't see myself moving back. I am extremely lucky because I get to go back to the US often, and have a great group of international friends here, so I don't miss it too much. Except for my family…and Tex-mex food.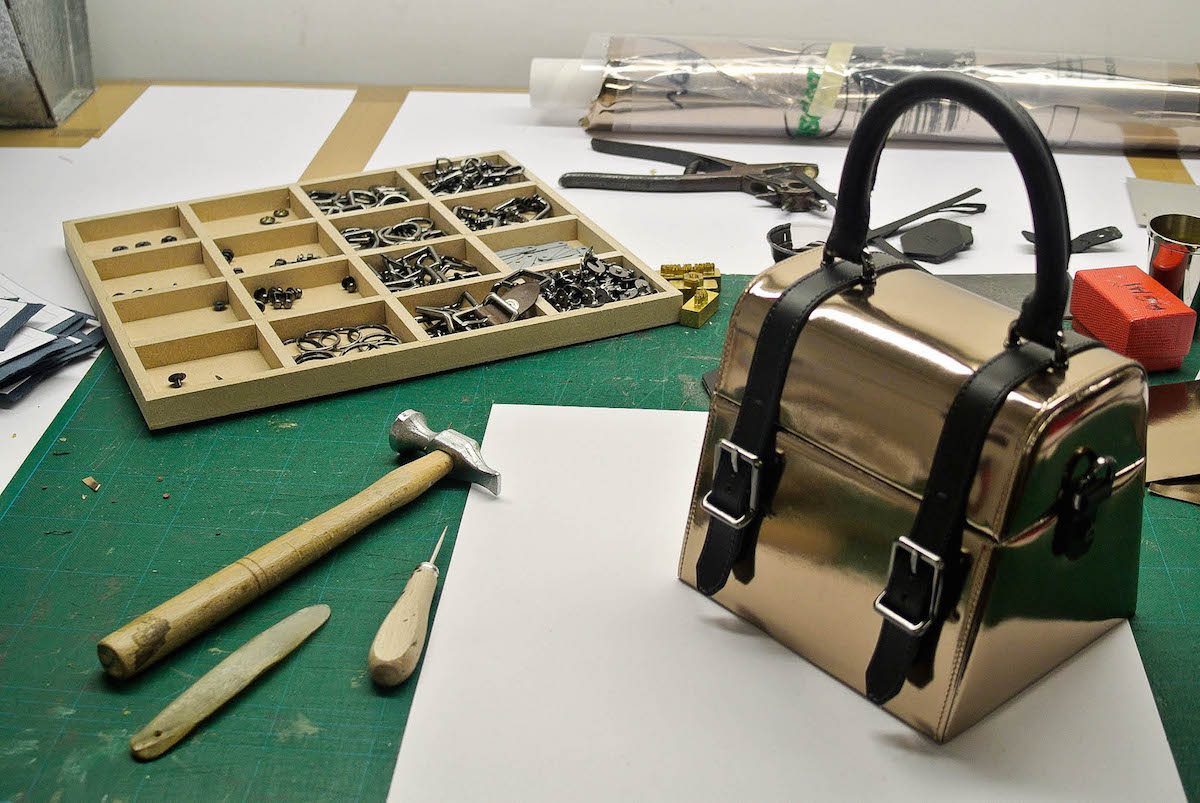 Where do you continually find inspiration for your work?
Street style… but not only the photos you see online, but the actual people I see on the street, young and old.
How would you like to see your brand and work grow in the next 3-5 years?
I want to build my distribution and grow more in the US and Japan. I also want to create more men's styles. I would also love to open at least one store, and let my husband design the interior as he has amazing taste in design, where we could sell not only our bags but also other unique brands and items.
What's one quote or motto that best describes your life?
Do what you love. I absolutely love my job, both working for my brand and also the other consulting projects I do, which makes each day exciting and I look forward to what each day will bring. You can't ask for more than that.
What does being creative mean to you?
Being creative means finding a purpose and beauty in everything, and creating things that make you smile each time you see/wear them.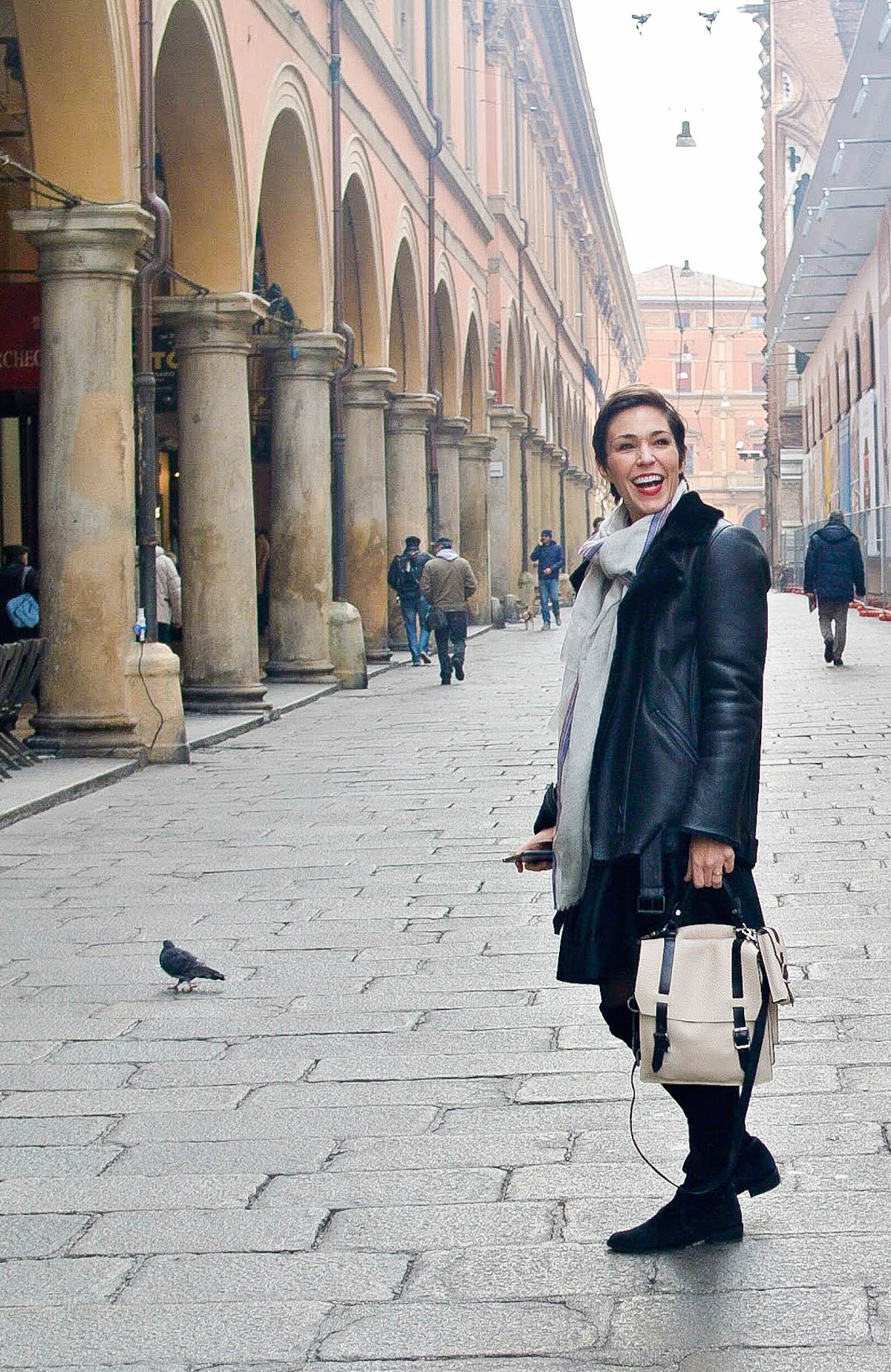 ---
Learn more about Allison and follow along with Officina del Poggio right here: Website // Facebook // Instagram // Twitter // Pinterest