Alana and Rachel of Phyllis + Rosie
We're constantly inspired by women who make their lifelong dreams into realities, which happened with the dynamic duo of Alana and Rachel of jewelry brand Phyllis + Rosie. After working as a special education teacher for many years, Alana finally pursued her creative passion of jewelry design, creating edgy, glamorous pieces. When she met her business partner Rachel, a veteran in the luxury retail industry, they came together to launch their brand into a powerhouse it is today. Read more about these inspiring ladies and their secrets to staying creative, sharp and savvy. 
Who or what inspires you?
Alana: Life in New York City inspires me every day: pop culture, film, art, architecture and the bevy of personal style that fills the streets. Phyllis + Rosie will always be inspired by timeless design with just a little bit of an edge.
We are obsessed with your gorgeous jewelry collection! What inspired you to start Phyllis + Rosie?
Alana: Phyllis + Rosie began with my connection to my Grandma and my Aunt. They each embraced the idea of style believes that accessories were could always add that necessary touch. After they passed down their jewelry to me I found myself wanting to find easily layered, classic designs, to pair with sentimental pieces but was having trouble finding them. I scoured so many stores and boutiques, finally realizing I would have to design the pieces I wanted to wear. I found a business partner, and therein found my true passion—starting a jewelry company.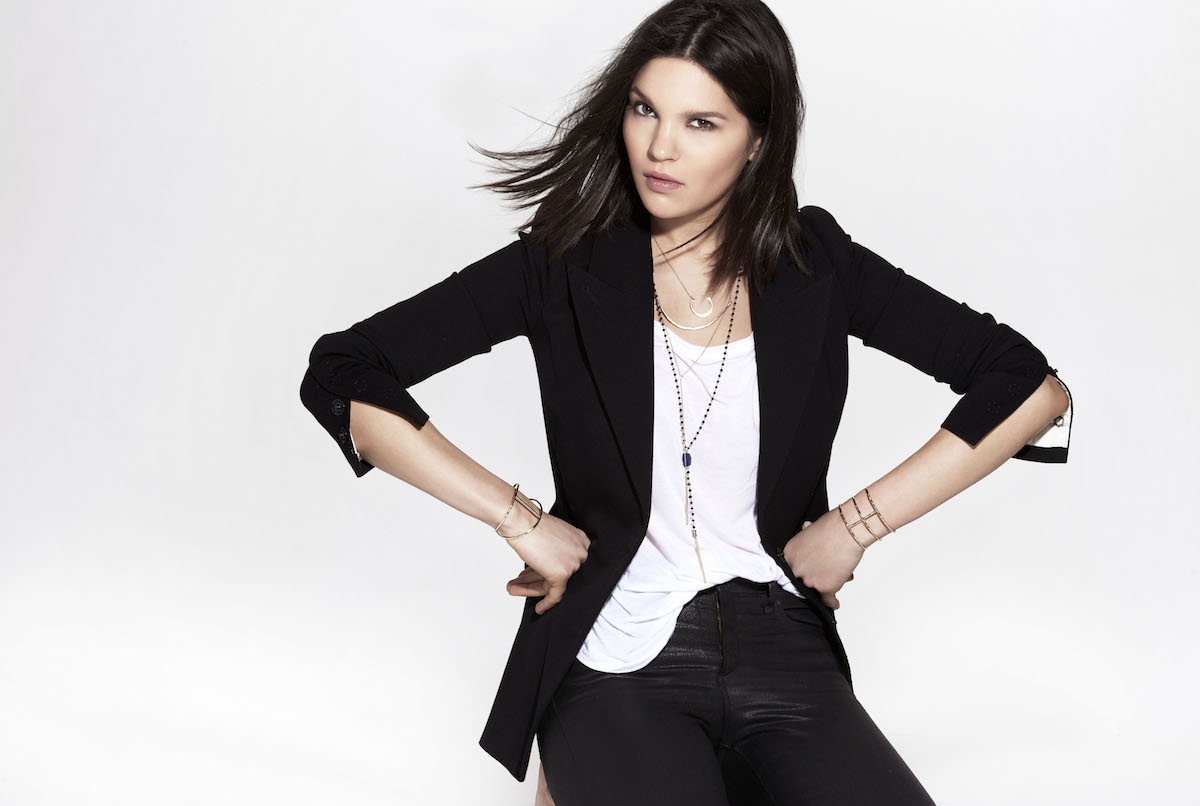 What we're you doing before you launched your brand (and what was your journey to realizing it was time to live out your dreams by starting your own line?)
Alana: I was a special education teacher. I always had a creative side and began designing jewelry in my early twenties. I was always passionate about what I did, but realized I had an even deeper passion for design. I began taking jewelry design classes and was chosen to participate in the "open see" at Henri Bendel. I did several trunk shows there and realized that my jewelry captured what other girls like me were looking for. On my 28h birthday I met with Rachel, my now business partner, and we began consulting. We both shared a passion to create something and never looked back.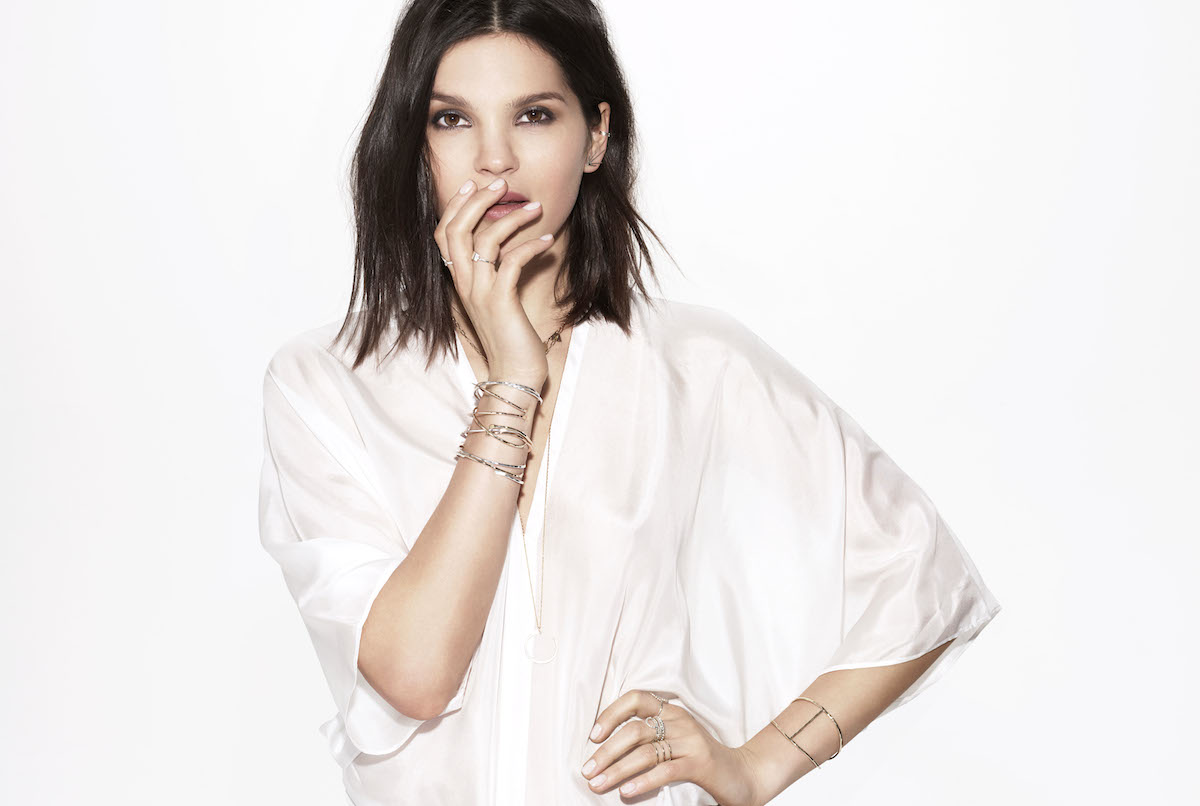 What was the inspiration behind your current collection?
Alana:For Fall, I was inspired by the power of simplicity and clean lines. Who embodies your brand? Be it a stylish celebrity, a certain type of creative woman, etc. Alana: Phyllis + Rosie is all about being the merging of polish and edge.
What's been the most rewarding part of starting your own business? The most challenging?
Alana: The ability to design styles that make women feel confident and strong makes me want to jump out of bed in the morning. Seeing stylish women incorporate P+R into their everyday look gives me a sense of satisfaction. The challenging parts are balancing the business and the creative on a daily basis; sometimes they get in one another's way.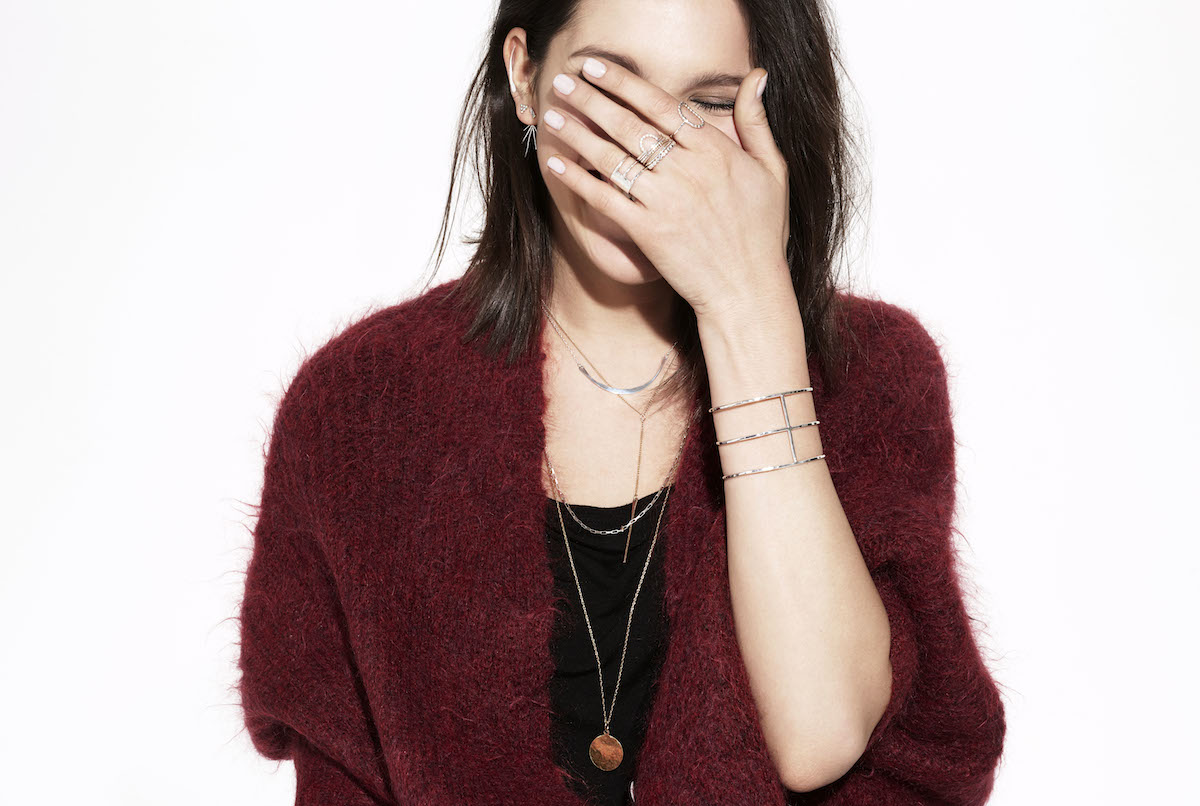 Lets chat fashion! What's currently on heavy rotation in your closet right now?
Alana: Loving J brand denim, silk dresses from Aritzia, Madewell flannels, Rag + Bone boots.
We're so inspired that you're consistently able to stay creative. Where do you find everyday inspiration?
Alana: I find inspiration everywhere and everyday.
Where do you hope to see Phyllis + Rosie in the next 3 – 5 years?
Rachel: In 3-5 years, Phyllis + Rosie plans to be the go-to fashion jewelry brand. We want to continue to be sold in stores that represent our brand and our story. We want to become a household name.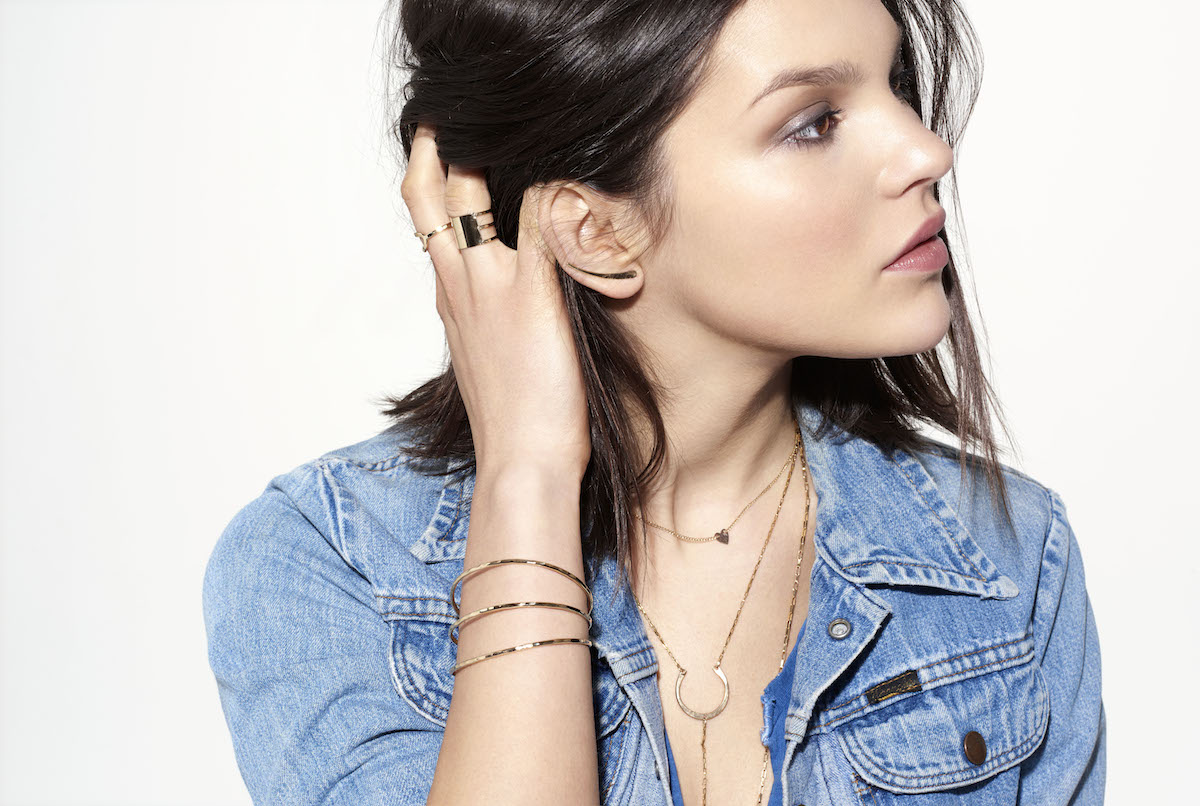 What does being creative mean to you?
Alana: Allowing my true self to shine through in everything I do.
---
Learn more about this dynamic duo by following them on Facebook, Instagram, Twitter, Pinterest and their website.
And to sweeten the deal, enter the Rafflecopter giveaway below to win a pair of gorgeous Phyllis + Rosie earrings!