4 Steps to Creating The Perfect Breakfast In Bed
Mother's Day is this weekend and I've got the perfect last minute idea for you! It involves flowers, fruit and mini pancakes because everything is better mini.
When growing up I always remember on Mother's Day waking up early with my brother and dad to sneak downstairs and make my mom breakfast while she pretended to still be sleeping. One year my brother and I tried to make her favorite, omelets. We whipped up the eggs, poured them in the pan, threw the toppings in and then must have thought we were on Master Chef or something because we tried flipping it in the air. They always make it look so easy on TV. But the toppings went everywhere while the eggs stuck to the pan because we forgot to spray it. Lesson learned: We aren't pro chefs and mom got scrambled eggs instead. 
Luckily, my cooking skills have come a long way since then and hopefully I can say so for my brother too since my mom is going to visit him this year. Since I won't be there I had to put him on cooking duty alone. While I give my brother credit for cooking, he's still a little new at the baking thing so I put him on pancake duty. A box of mix and add water… I think he can manage this one. 😉
For people like my brother who need some inspiration in the brunch department, I've partnered up with the amazing Debi Lilly of A Perfect Event to help you create the perfect breakfast in bed for your mom this Mother's Day!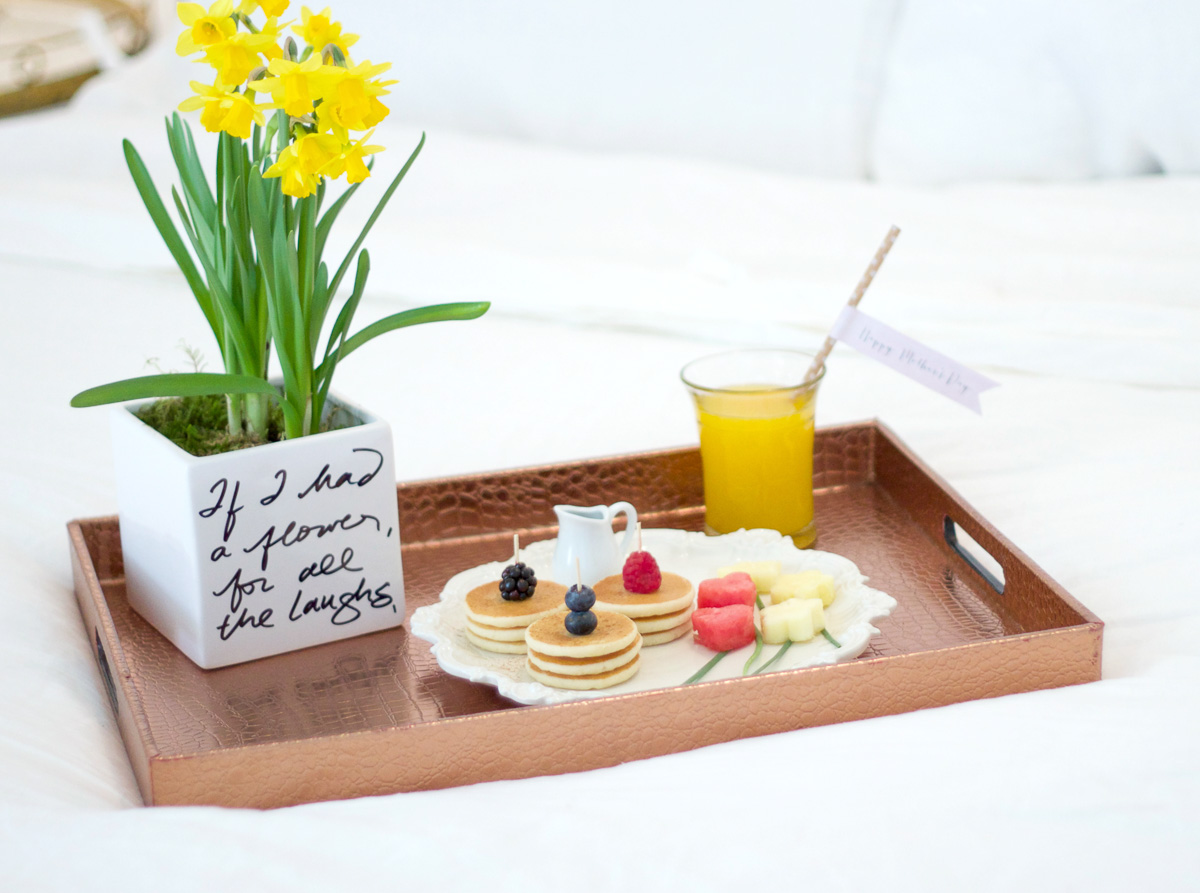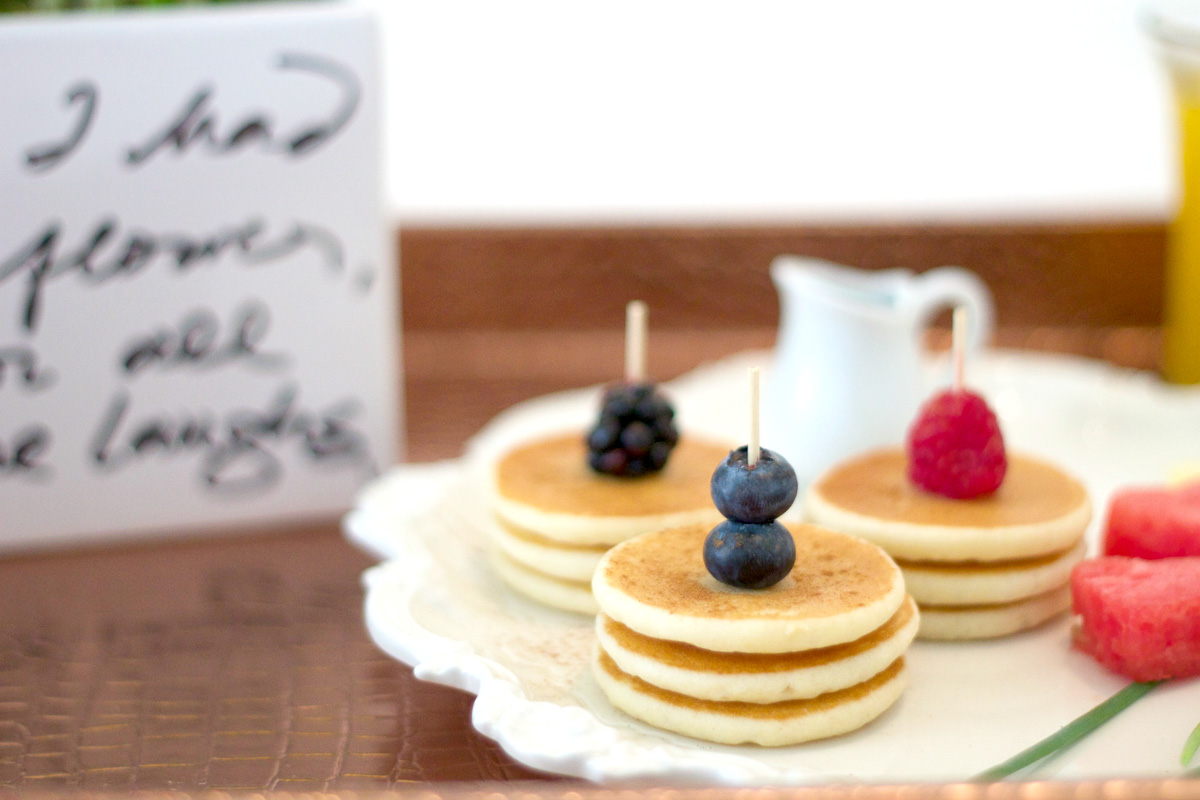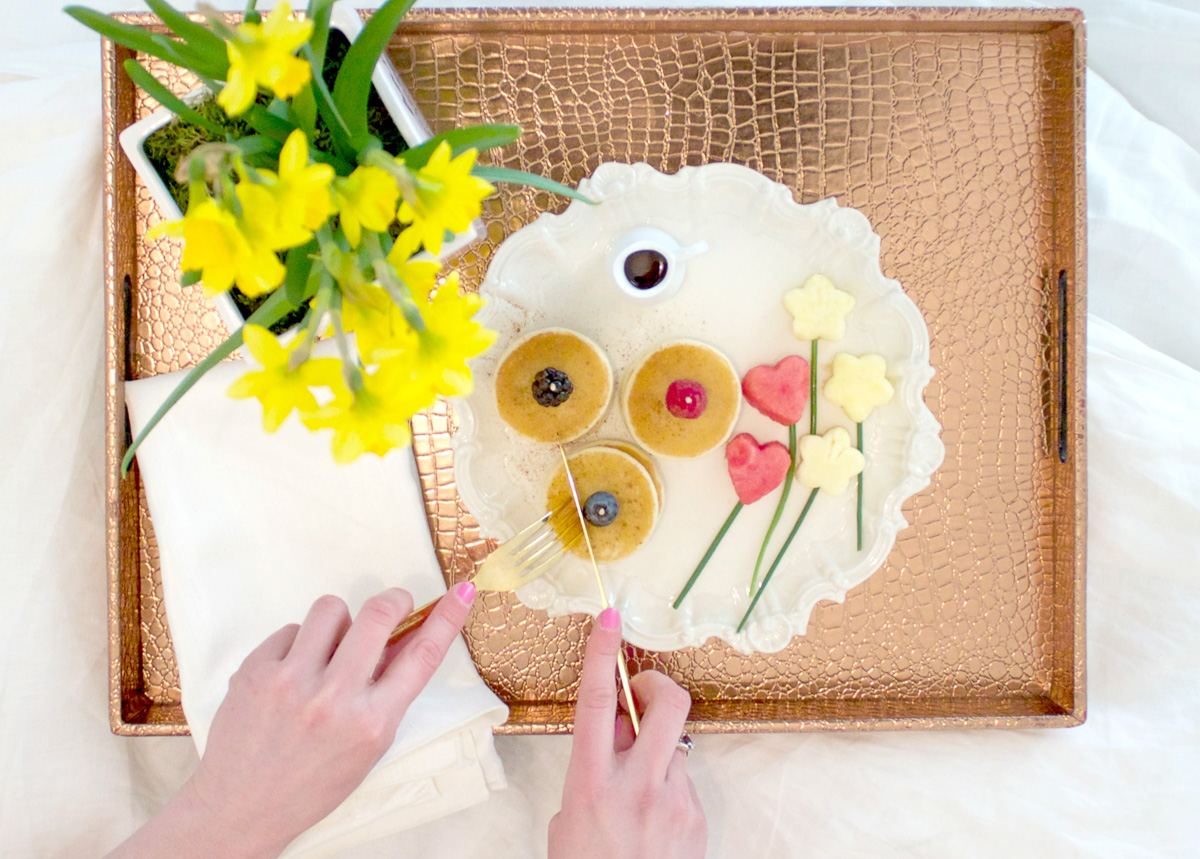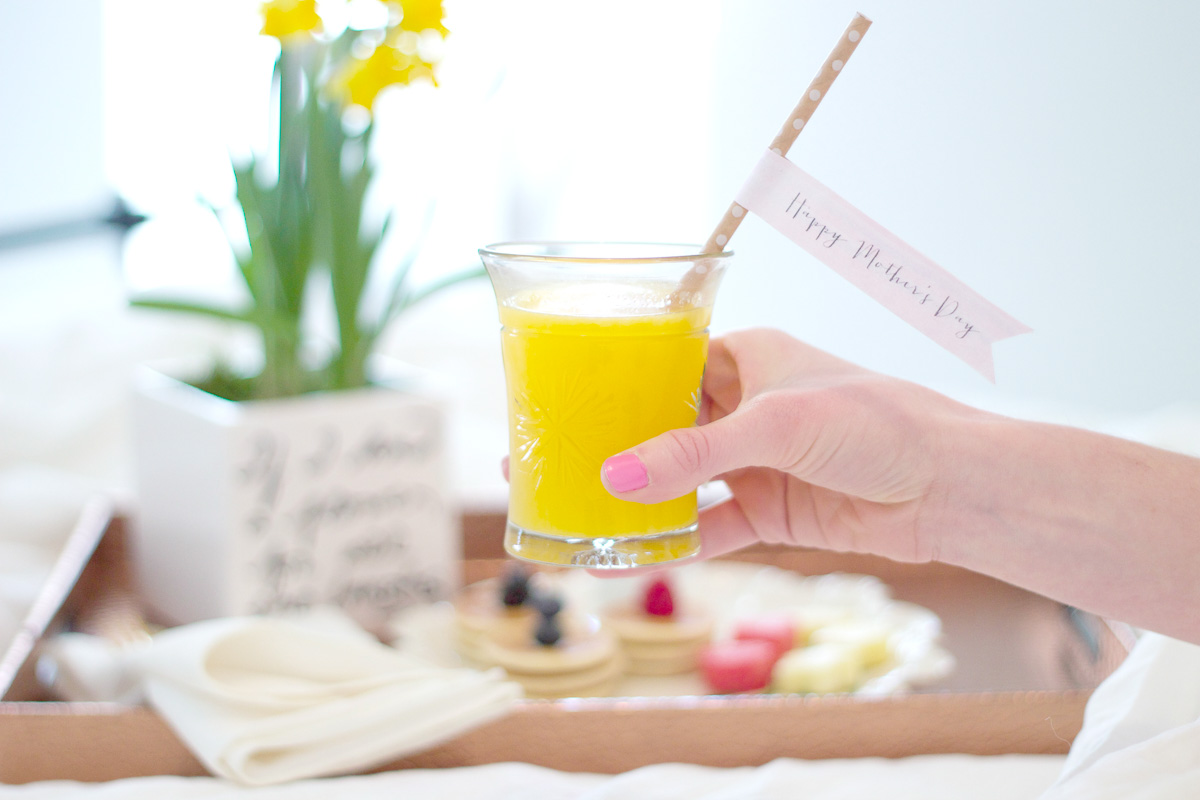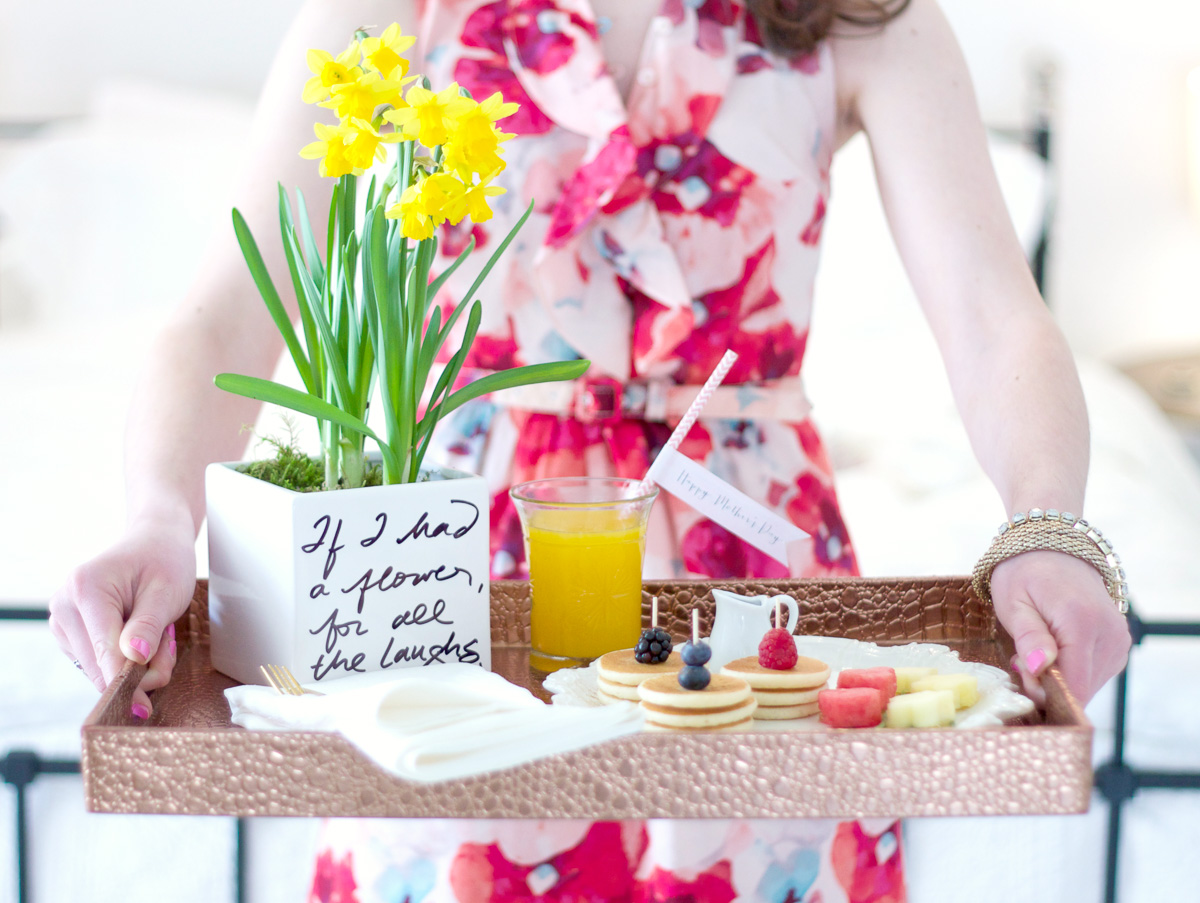 Steps to the Perfect Mother's Day Breakfast In Bed
Step 1: Pick your menu. Pick your mom's favorite breakfast items to whip up and gather all ingredients the night before. If you're looking to keep it simple, grab a box of pancake mix and whip up these super cute mini pancakes!
Step 2: Style Your Tray. Add some fun pieces to your serving tray such as colorful dishes, cloth napkins, Mother's Day straw banners or signs (Check out these cute free printables from Debi) or this adorable DIY flower pot made with a black sharpie and white flower pot as seen in the pictures.
Step 3: Make Your Food. You want to do this last as you want your food to be fresh and hot. Cook/bake your food and get creative with the presentation. Add fruit skewers or cut your fruit in shapes for an added touch.
Step 4: Plate and Serve. Plate your food and head to the bedroom for the perfect Mother's Day surprise!
---
About The Author: Megan Patterson is a Chicago based fashion & lifestyle blogger over at Sparkles and Sprinkles. Inspired by DIY projects and sweet treats, Megan hopes to inspire young women to share their personal sparkle in today's world.